Hamburg Game Developers #StandWithUkraine
DONATE
All money gathered through our donation campaign will be devoted purely to the charities outlined in the campaign. Their focus is to help the people of Ukraine get through these dire times and do a far better job than we ever could. If you want to get an overview of exactly how the money is distributed across the different charities, see here
BUY CHARITY GAMES
We love to see people help other people and to further incentivize this, we've created a bundle full of games, made in hamburg! By buying the bundle you will directly help our cause as all the proceeds of this bundle will be directly devoted to the exact same charities that we have lined up in our donation campaign. Thanks to all the great developers from hamburg who made this possible!
OFFER SPACES
Our support does not stop with money – people from Ukraine are fleeing their country, the war. They come to new countries with nothing and try to survive. Through the partnering studios, we have the possibility to forward these people to places that can offer them food, drinks, places to live, office spaces and more.
STUDIOS
These teams have already joined the initiative.
Contact us here if you'd like to become part of Devs4Ukraine.
About Us
Devs 4 Ukraine is an initiative of game developers all across Hamburg with the goal to support and aid those affected by the ongoing war in Ukraine. We stand with Ukraine and see it as our responsibility to help those in need and provide any aid we can, both it industry specific like offering spaces and resources to continue work outside of the Ukraine, as well as general aid by supporting projects that provide food and shelter to those in need.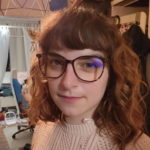 Amanda Förtsch
Project Manager @ Gamecity Hamburg
Kevin Hagen
CTO @ THREAKS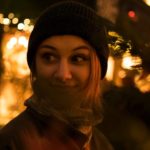 Leanna Geideck
Art Lead @ THREAKS
FAQ
How exactly will the money be used?

The money earned through this donation campaign will be spread evenly across the different organizations. All of them will receive 1/7th of the money. 2.5% of the money raised will be to accomodate for the payment processing fees, this is all handled by betterplace.org. The remaining money will be dedicated fully to the charity organizations you can see above!

To give a concrete example of this, lets we raise 100€ by the end of it:
2.5€ will be for processing fees
97.5€ are the remainder of that -> All charity orgs will receive
13.92€

For the money generated through steam sales of our bundle, things are a little different of course. The bundle is bound to steams usual terms, which means 30% belong to steam and from the remaining sum, a further amount will be deducted for VAT (in germany usually 19%).

To give another example, lets say the steam bundle raises another 100€ by the end of it:
30€ will go to steam
Deduct 19% VAT after that: 70€ / 1.19 = 58.8€
The remaining 58.8€ will be donated to the charities we support
Each game studio will receive their share of the 58.8€ from the sales
Each game studio gets to decide which organization they want to donate for
How is the campaign organized? Do you receive the money?

No, we do not receive any portion of the donations – this was actually quite important to us. By hosting the campaign on betterplaces.org we ensure that all of the proceeds (minus the 2.5% payment processing fees) go directly to the organizations listed.

For the steam bundle, all money generated through sales of that will go directly to the teams involved. The studios that contributed to the bundle will receive the money from steam and they have committed to donating said money directly to a charity of their choice from our campaign.
How long does it take for my money to arrive at the charity?

The campaign will run for 14 days. After that, we will close the campaign. The full sum will then be split across the different organizations in our campaign. After that, it probably takes a little longer until the money actually reaches the organizations. This is mainly because everyone has a 15 day cancellation fee on their donation given by german law regulations. To avoid any conflicts with potential refunds, it will likely take an additional 15 days, once the campaign has ended. However, this step is not in our hands anymore, as it is completely handled by betterplace.org.
Do I receive a receipt for my donations?

Yes of course! The receipt will be handed out by betterplace.org after your donation. You can use this receipt in your tax declaration, to actually get a little money back – how neat is that?! Read more on that here.